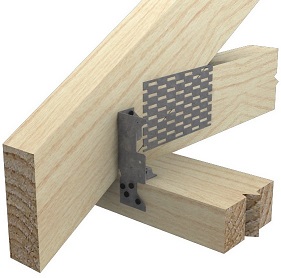 Multi-purpose metal connectors for timber construction
Uses
Pryda Multigrips are ideal connectors for many uses in timber framing. They are suitable for high load applications such as a tie down connector for trusses or rafters to top plates and for fixing joists to the face of bearers.
Pryda Minigrips provide a more economical connector for the numerous, more lightly loaded joints in houses and other buildings. Typical applications include Face Fixing Beams, and Stud/Column fixing.
Features
Versatile solution to connect timber for projects such as Carports, Pergolas, Decks, and right angle joints.
Stainless steel nails must be used with stainless steel Multigrips.
Installation
For application and design capacity information, refer to the Pryda Connectors & Tie Down Connectors Guide.
Pryda Multigrips 1.0mm
| Product Code | Size |
| --- | --- |
| MG | 100 x 36mm |
| MGL | 132 x 36mm Long Grip Profile |
| MG/S | Stainless Steel (445 M2 Grade) 100 x 35mm |
Merchant Packs – individually bar-coded
| Product Code | Size |
| --- | --- |
| MPMG | Multigrip 100 x 36mm |
| MPMGS | Minigrip 56 x 36mm |
Stainless Steel
| Product Code | Size |
| --- | --- |
| MPMG/SS | Minigrip 57 x 35mm |
| MG/S | Multigrip 100 x 35mm |