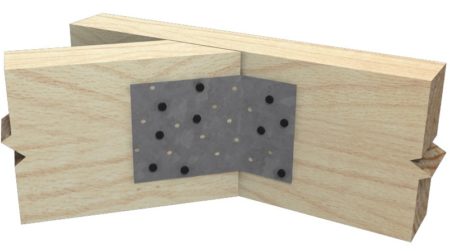 For connecting timber at a 45 degree angle
Uses
Pryda Mitre Plates are used for connecting creeper trusses to hip trusses
Features
Mitre Plate MT is used for bottom chord connection and MT15 is for the top chord joint.
Both plates are installed using 5 x galvanised Pryda Timber Connector nails each side of the joint.
Installation
For application and design capacity information, refer to the Pryda Connectors & Tie Down Connectors Guide.
Pryda Mitre Plates
| Product Code | Size |
| --- | --- |
| MT | 78 x 126mm bent 45deg |
| MT15 | 78 x 126mm bent 45deg. Skew Left and Right |