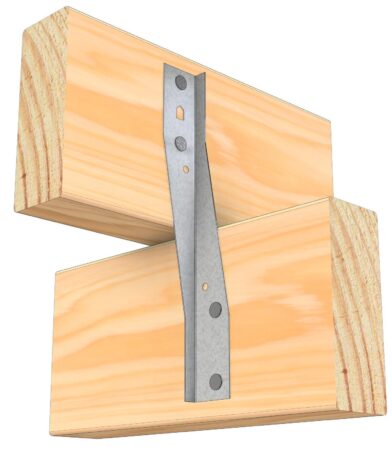 A simple, light duty joist strap with a variety of uses in building
Uses
Pryda Joist Strap is a simple, bent metal strap with an inbuilt nail and nail holes for fixing with 35 x 3.15 mm galvanised Pryda Timber Connector Nails.
Features
EASY: Includes a built-in nail for easy and quick install.
FAST: Only requires 2 nails per side.
VERSATILE: Can be used for a variety of right angle connections such as floor joists to bearers, hanging beams to ceiling joists, rafters to beams, purlins to rafters or trusses.
Installation
For application and design capacity information, refer to the Pryda Connectors & Tie Down Connectors Guide.
Pryda Joist Strap
| Product Code | Size |
| --- | --- |
| GJS | 162mm long |