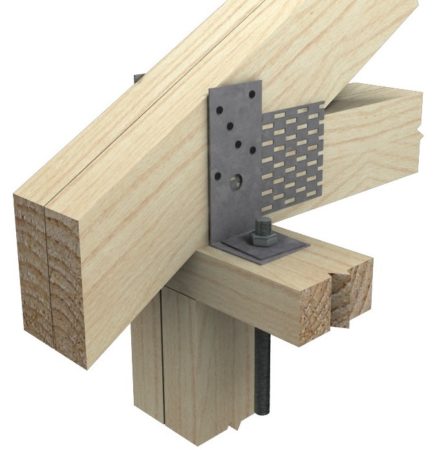 A fast, effective brace for timber frames
Uses
Providing tiedown resistance for roof trusses, wall studs and wall brace trusses is the most common usage of this bracket.
Features
Pryda Hold Down Bracket can be used in a variety of applications in both timber and steel framed structures. Especially useful to achieve a concealed connection.
Installation
For application and design capacity information, refer to the Pryda Connectors & Tie Down Connectors Guide.
Pryda Hold Down Bracket
| Product Code | Size |
| --- | --- |
| MPCPAH | 130 x 50 x 47 x 2.0mm |