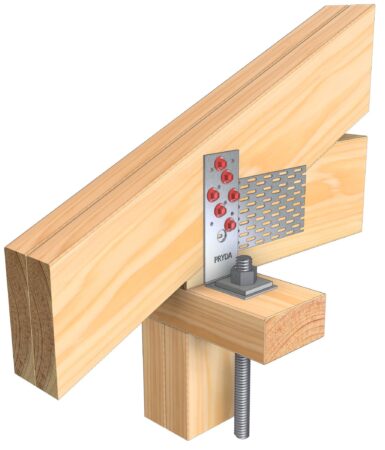 Tie down resistance for a variety of applications and with a variety of fasteners
Uses
Providing tiedown resistance for roof trusses, wall studs and wall brace trusses is the most common usage of this bracket.
Features
EASY: Can be fixed with nails, screws, and bolts.
STRONG: 2.0mm G300 Z275 Galvanised Steel.
VERSATILE: Can be used for a variety of applications, such as a tie down for trusses, wall frames and narrow wall bracing units.
Installation
For application and design capacity information, refer to the Pryda Connectors & Tie Down Connectors Guide.
Pryda Hold Down Bracket
| Product Code | Size |
| --- | --- |
| MPCPAH | 130 x 50 x 47 x 2.0mm |