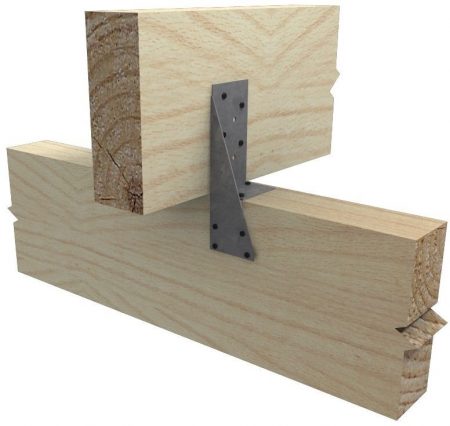 A versatile preformed framing anchor
Uses
Pryda Triple Grips are used for many nail fixed timber joints.
Features
Applications include:
Roof Truss to Wall Plate
Rafter or Ceiling Joist to Wall Plate
Joist to Supporting Beam
Purlin to Truss
Hanger to Ceiling Joist
Stud to Wall Plate
Corner Studs to Wall Plate.
Installation
For application and design capacity information, refer to the Pryda Connectors & Tie Down Connectors Guide.
Pryda Triple Grips 1.0mm
| Product Code | Size |
| --- | --- |
| TGAR | 115 x 60mm prebent right (no nails) |
| TGAL | 115 x 60mm prebent left |
Merchant Packs – individually bar-coded
| Product Code | Size |
| --- | --- |
| MPTGAR | 115 x 60mm prebent right (no nails) |
| MPTGAL | 115 x 60mm prebent left (no nails) |