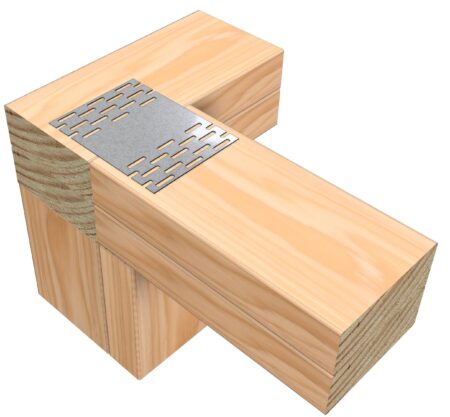 Hammer fixed and easy to use connector for multiple applications
Uses
These connectors are designed for fast construction jointing of timber frames using a hammer.
Features
EASY: Can be installed without any special gear or nails, only a hammer is required for install
FAST: Hammer the pre-punched Claw nails and you are done. Time-saving and therefore, cost-saving
VERSATILE: Twisted form of the Claw nails are suitable for all types of un-treated timber ranging from the lightest softwoods to the densest hardwoods.
Application
For application and design capacity information, refer to the Pryda Timber Connectors Nailplates Guide.
Pryda Strap Nails 1.0mm
| Product Code | Size |
| --- | --- |
| MPSN2 | 25 x 100mm |
| MPSN4C | 38 x 90mm |
| MPSN5 | 50 x 100mm |
| MPSN7 | 75 x 100mm |
| SN5 | 50 x 100mm |
| SN5B | 50 x 100mm |