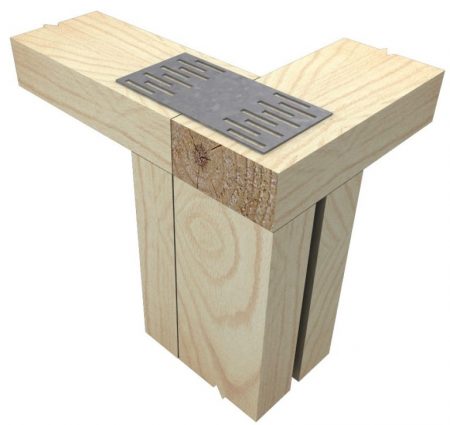 A claw toothed steel plate for speedy connection of timber
Uses
These connectors are designed for fast construction jointing of timber frames using a hammer.
Features
Suitable for all timbers as the sharp, twisted form of Claw nails penetrates into timber ranging from the lightest softwoods to the densest hardwoods.
Quick, simple, economical and easy to use method of jointing timber plates normally jointed by more time consuming methods.
Application
For application and design capacity information, refer to the Pryda Timber Connectors Nailplates Guide.
Pryda Strap Nails 1.0mm
| Product Code | Size |
| --- | --- |
| MPSN2 | 25 x 100mm |
| MPSN4C | 38 x 90mm |
| MPSN5 | 50 x 100mm |
| MPSN7 | 75 x 100mm |
| SN5 | 50 x 100mm |
| SN5B | 50 x 100mm |