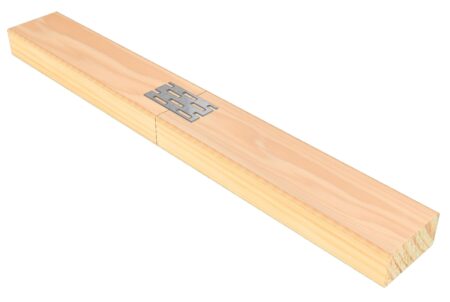 A pre-punched mini nailplate for joining or connecting timber
Uses
A pre-punched, mini nailplate for joining or connecting timber
Features
EASY: Pryda Mininail is used for simple butt joints of timber of small sizes and for applications such as in furniture.
FAST: Sharp tooth profile- penetrates readily into hardwoods and softwoods.
VERSATILE: Can be used as a mini joiner for narrow timber or fix fabric/foil to timber. Suitable for both trade use (e.g., furniture manufacture) or handyperson application.
Application
For application and design capacity information, refer to the Pryda Timber Connectors Nailplates Guide
Pryda Mininail
| Product Code | Size |
| --- | --- |
| MP2C1S | 50 x 25mm |