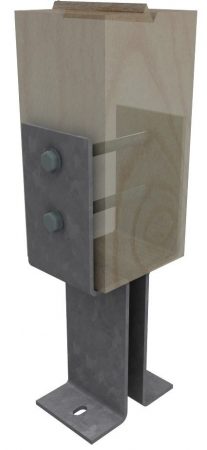 Convenient and fully adjustable for any practical post size.
Uses
Convenient and fully adjustable, hot dipped galvanised anchors for post sizes of common or uncommon sizes.
Features
No checking of the post is required.
Hot-dipped galvanised coating to provide long-term protection.
Suitable for severe external environments.
All joints are welded.
Compliant to Australian standards and the Australian National Construction Code (NCC).
Not recommended for post greater than 150mm x 150mm.
To be installed central to post.
Application
For application and design capacity information, refer to the Pryda Post Anchors Guide.
Pryda Adjustable Post Anchors Hot Dip Gal – 4mm Steel
| Product Code | Size |
| --- | --- |
| PS85 | 85mm leg length |
| PS160 | 160mm leg length |