Don't be surprised to hear the playful growl of a dog the next time you're on the phone to Robyn, as this correspondent encountered during a recent phone interview.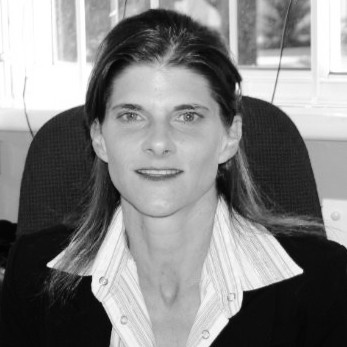 Robyn, Pryda's recently appointed Sales Manager – Australia, shoulders twin responsibilities, ensuring a strong strategic alignment between Pryda and our customers, and ensuring the Pryda Sales Team partner our customers to achieve their commercial objectives by leveraging Pryda's Safer, Faster, Smarter, and Easier solutions.
She also cares for seeing eye-dog puppies. The owner of the growl is 14-month-old Golden Retriever Labrador cross Tilly, who is starting formal training to become an accredited support dog to assist the visually impaired.
Robyn joined Pryda following a four-year stint with building products giant CSR, where she managed the residential market, including iconic building brands Gyprock and Cemintel.
"One of the reasons why I joined Pryda was to work in a role one step back in the chain from primary demand. It gives me a new perspective on the industry," she said.
Based in Melbourne, Robyn said Australia's handling of the pandemic and rapid economic recovery were encouraging many businesses to look beyond the immediate horizon.
"It's a crazy time for supply chains and production," she said, adding that demand was strong and order books full, but the short supply of timber and labour was hindering production.
The situation continues to develop as the building trade wrestles with insatiable demand for pine products, including sawn and pine framing for construction, driven in part by the government's Home Builder programme. However, the legacy of the 2020 bush fires, coupled with dwindling timber imports, which in some cases are being routed to higher paying customers in other markets, has bitten huge chunks of supply from the local market.
A South African native, Robyn, with husband Mike, 19-year-old son Greg, and 16-year-old daughter Ashleigh, emigrated from Johannesburg, landing in Melbourne in 2012.
"Australia is the lucky country," she said. "The education system is amazing, and cricket, AFL, and the weather are never far from watercooler conversations. Australia and South Africa share a similar culture and passion for sport."
Robyn Perkin
Sales Manager – Australia
M: 0439 300 617
E: rperkin@prydaanz.com
LinkedIn: Robyn Perkin
Posted on April 27, 2021