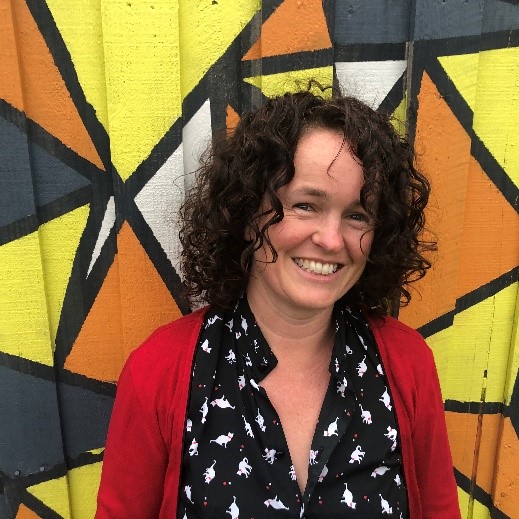 In the rare moments fabricators scratch their heads and click the help button in Pryda Build software, Anita's knack for explaining things puts software users in the picture and back on track.
Ten years with Pryda, Anita works in a team of technical writers and trainers, producing documentation, training materials, and help resources to ensure fabricators get the most out of Pryda's suite of software.
Recently anointed Instructional Designer, Anita's now expanded role also covers online training and resources available on Pryda's recently upgraded learning portal.
The development is part of Pryda's growing emphasis on blended learning. More than simply a response to disruption caused by the ongoing pandemic, Pryda's bigger online footprints are designed to bolster training flexibility and resources beyond classroom settings.
"Classroom learning is good, but not everyone can travel or spend three days away from work," says Anita. "The recent investment in our online learning portal makes training more available to more people."
Early feedback has been positive, with an uptick in online activity and participation in remote learning confirming the value of Pryda's revised portal. However, Anita believes plenty more fabricators could take advantage of online learning.
"There are so many gems online," she says. "I've seen detailers with 20-plus years in the industry learn new tricks. Software keeps improving, and if you haven't been shown something then you'll never think to use that function. I really encourage people to visit the portal, or even commit to training. It doesn't need to be a big imposition."
At the time of writing, Anita was working from her home office in the Melbourne suburb of Aspendale. The chatter of a cockatiel named Candace fills gaps in the phone conversation with the interviewer for this article. Months into lockdown, Anita says she's unphased by the disruption felt more acutely by so many others. She puts down her tranquillity to being a writer, by nature a creature who shows up to harvest information and then retreats to a quiet room to conjure her magic.
In any case, Anita and her peers have been working remotely for years, fronting up at the office once a week to get what they need to do their jobs.
With so many others now working from home, she's having to fight off meeting invitations to Zoom. "We've been working remotely for years – we don't need to see you," she laughs.
Check out Pryda's learning portal here https://pryda.matrixlms.com.au/
Don't have a login? No problem, just email our training team, and they will set you up training@prydaanz.com
Anita Weller
Instructional Designer
E: aweller@prydaanz.com
Posted on January 28, 2021