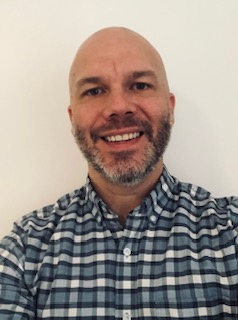 Jay is spearheading Pryda's new detailing service for fabricators who require extra horsepower to cope with growing orders and skills shortages.
Based in Pryda's Adelaide office, Jay coordinates a network of Pryda certified detailers dotted around the Philippines.

Pryda's newly launched service is designed to mesh with fabricators' existing operations, serving as a blended model availing sharply priced detailing services spec'd to standards and quality demanded by local fabricators.

"Experienced detailers are getting thin on the ground in Australia," says Jay. "They're expensive to train and retain, and frequently poached. The idea is to solve that problem, providing our fabricators with a scalable service that fits seamlessly with their systems to increase efficiency and output."

Jay, a career detailer and 25-year veteran of timber fabrication, was shoulder-tapped by Pryda to design and deliver the service to Pryda fabricators on both sides of the Tasman.

Before joining Pryda, Jay worked for a large Pryda fabricator overseeing two truss plants and the development of an international team of detailers supporting frame and truss and production. Earlier he ran his own detailing business, servicing fabricators in nearly every state of Australia.

Maintaining his international connections, Jay established Pryda's in-house Training Academy Program to certify the new detailing team and to provide additional skills development to handle more complex projects.

He says that while Pryda has for years provided comprehensive software training and support for its Pryda Build Software, no amount of software user training can compensate for time in the saddle as a detailer.

"That's the gap we are filling and why you can be confident in the capabilities of the team" he says. "The investment Pryda has made, focussing on the blended model of our overseas detailers and our customers local teams, is only possible with the team and programs we have developed.

"I have a great team with a wide range of experience, and the feedback we are already getting shows that our recruitment and training processes are delivering the right outcomes. This should look and feel like a local offer".

At the time of writing, Jay had recently returned to working at Pryda's offices for first time since COVID forced workers to their home offices. He said it was good to be back, though wryly noting that schools in South Australia had remained open, making his lockdown experience more relaxing compared to the stories shared by working parents across Australian and NZ.
Want more information on Pryda's Detailing Offer? Our Prospectus is available here or contact Jay direct.
Jay Griggs
Detailing Manager
M: +61 437 168 150
E: jgriggs@prydaanz.com
Posted on January 19, 2021