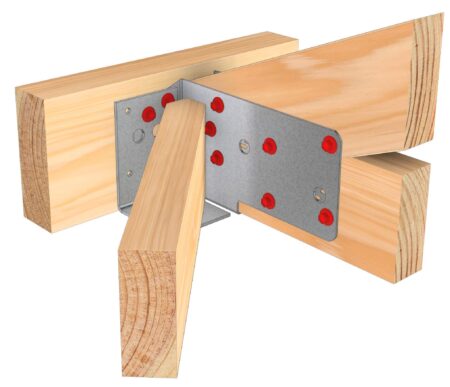 Strong support for hip trusses/rafters at girder truss junctions
Uses
The Pryda Hip Support Bracket has been developed to overcome a common timber connection headache. There has been no easy and economical solution to joining a hip to the bottom chord of a girder truss at the same junction as another supported girder truss.
Features
EASY: Simple design.
FAST: Fixed with Pryda 12-35mm Screws.
STRONG: 3mm thick galvanised steel
Application
For application and design capacity information, refer to the Pryda Hangers & Truss Boot Guide.
Pryda Hip Support Bracket 3.0mm
| Product Code | Size |
| --- | --- |
| HSB | 75 x 68 x 100 x 3mm |