Introducing the new stick built framing screws to the Pryda FastFix™ family that provide a safer, stronger, faster solution for securing wall plates in stick-built frames.
The stick built framing screw comes in two sizes 135mm & 175mm to suit stick built frames.
USES
Pryda Stick Building Framing Screw range is ideally suited for stick build construction to provide a secure Stud to Wall Plate connection.
FEATURES
EASIER = No special tools required, a standard 5mm hex drive and an impact driver is all that's required.
GREATER CAPACITY = Increased thread length for greater capacity than most flat metal stud ties.
PROVEN ENGINEERING = Pryda FastFix™ Screws have been laboratory tested for Stud to Wall Plate connections.
QUALITY AND FINISH = Provides better quality outcomes in the build process especially the installation of plasterboard.
PRONOUNCED KNURL = Reduces the chance of splitting by enlarging the hole slightly and preventing the unthreaded part of the shank from binding with the timber.
STICK BUILDING FRAMING SCREW DESIGN

PRODUCT SPECIFICATION
Product Codes: WM8135PS & WM8175PS
Identification Tag Code: TAG – 135 & TAG – 175
Screw Size: M8 x 135mm or 175mm
Drive type: 5mm Hex Drive
Pryda Stick Built Framing Assembly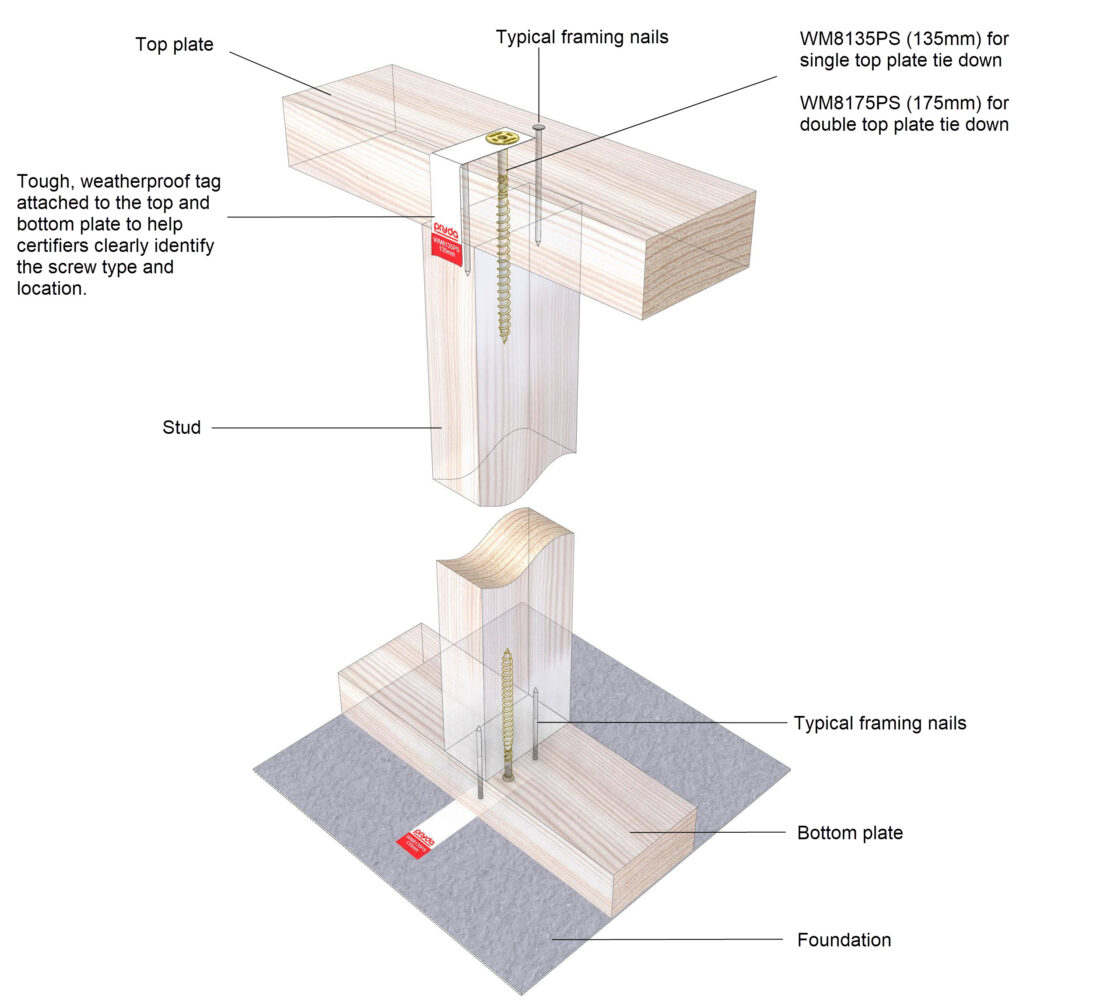 TECHNICAL DOCUMENTS
For application and design capacity information, refer to the Product data & certifications sheet below.