SpeedTrussTM is the latest innovation from Pryda. Focused on creating a safer and faster way to install a roof truss that is compliant, SpeedTruss ticks a lot of boxes that builders want.

Initial feedback from builders and trades using SpeedTruss is phenomenal. With a one-step tie-down process, the system significantly reduces the time to get the trusses installed. What does significant equate to? A day's work onsite is what the builders are telling us. Not bad!

"Never thought I'd see the day when I didn't have to spend half of it doing tie-downs."
A good idea is formed – the background to SpeedTruss
Four years in the making, Pryda's SpeedTruss solves a multi-facetted problem with two simple design features. Pryda engineer Bernard Kennelly played a key role in research and development. He says solving complex building problems with simple solutions is much harder than it sounds.
At first glance, simple design is regarded as rather obvious, the output of an easy process, which perhaps underlines the beauty of simple design. But as Apple founder Steve Jobs said: "Simple can be harder than complex: You have to work hard to get your thinking clean to make it simple."
When it comes to designing new building systems, simplicity is everything, because asking builders to change the way they work, with new tools or convoluted instructions, just isn't going to fly.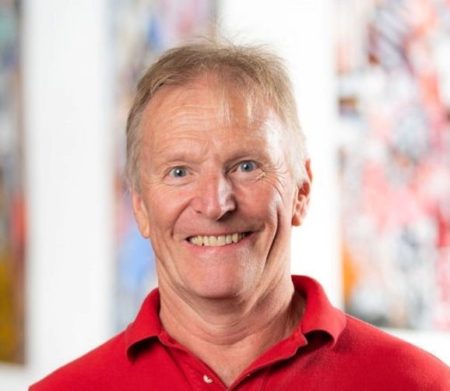 Simplicity is the central pillar of Pryda's SpeedTruss. The building solution doesn't ask builders to do things much differently, but it does make the job of truss installation much easier, safer, and faster.
Forget about bags of brackets, head-scratching truss layouts, and precarious at-height hammer work, Pryda's solution transfers the burden of complex calculations to our fabrication software, which factors in truss geometry and timber properties to precisely locate and preinstall tie-down screws used to affix trusses to the top plates of timber wall frames.

The result is a truss system that addresses the most dangerous part of roof installation – erecting of the first major truss, typically a heavy truncated girder prone to buckling over its span or toppling and inverting in the absence of a rigid bracing element.

Installation is faster, too – hence the name, SpeedTruss – because there's no need for any temporary fixing. The preinstalled screw feature ensures each truss is screwed permanently to the top plate of the wall frame the moment it is in position.

Sounds simple – and it is. But getting to this point was no walk in the park, starting with the painstaking review of 600-plus user observations covering every facet of working with trusses.

The 'sifted' outputs from this process provided the key ingredients for product ideation, which generated 157 ideas for improvements. Our ideas were further distilled into four potential combinations and then pared down to just the two best options, which were put through their paces in seven trial jobs at fabricators in Sydney and Melbourne.

Along the way, the SpeedTruss connector – or hinge – gave birth to seven prototypes, while the preinstalled tie-down screw involved three iterations before the current version ticked the boxes for ease, speed of use, and compliance.

The development process is particularly instructive for customer-centric innovators, like Pryda. Because when you're immersed in your own product it's easy to forget that product makers possess all the technology and knowledge, whereas users – the people onsite – don't benefit from the same level of insight into how specific building products and solutions should be used.

The goal of product design is to reduce the knowledge gap between the solution and its users. And that's all about the simplicity of design.

Bernard had been the brains trust to many good ideas from Pryda over his 30 years in the company We are biased, but we think this is his best one yet.
Posted on July 9, 2020