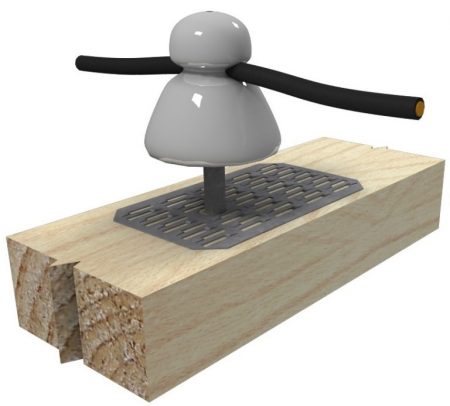 Protecting cross arms from electricity damage.
Uses
Used on electricity supply cross-arms to reduce the effects of power surges.­
Features
Shunt Plates are 88 x 159mm Knuckle Nailplates with a pre-drilled hole for easy installation on electricity supply cross arms. See also the general information about Knuckle Nailplates. 
Dissipate electricity current surges in cross arms over a larger area.
Application
For application and design capacity information, refer to the Pryda Timber Connectors Nailplates Guide.
Pryda Shunt Plates 1.2mm
| Product Code | Size |
| --- | --- |
| 5N10 | 88 x 159mm (With Hole) |