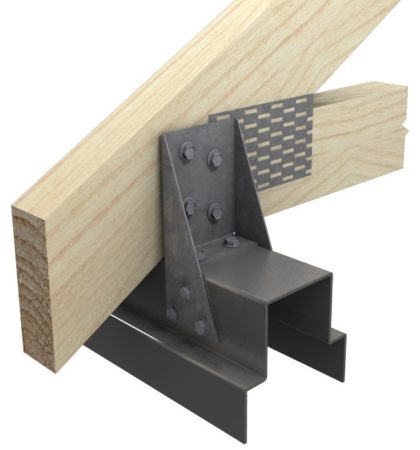 On-site tie-down connector for roof trusses, rafters or wall studs
Uses
Pryda Cyclonic Grips will be generally used in cyclonic areas for tying down roof trusses or other roof members to the wall frame. Ideal for tying down roof trusses to steel wall frames with a stiffened top plates.
Features
Pryda Cyclonic Grips can also be used to tie-down wall plates to studs.
The PCG grips are designed specifically to be fixed into typical heavy-duty steel wall plates (1.5mm thick G450) and the PCG90, on the other hand, is targeted for standard 90mm framing (steel or timber).
Application
For timber to timber connectors, refer to the Pryda Connectors & Tie Down Connectors Design Guide.
For details and specifications when fixed into steel framing, refer to Pryda's High Capacity
Product Guide or Design Guide – Pryda connectors for steel framing.
Pryda Cyclonic Grips
| Product Code | Size |
| --- | --- |
| PCG | 135 x 55 x 58 x 1.6mm |
| PCG90 | 119 x 55 x 92 x 1.2mm |