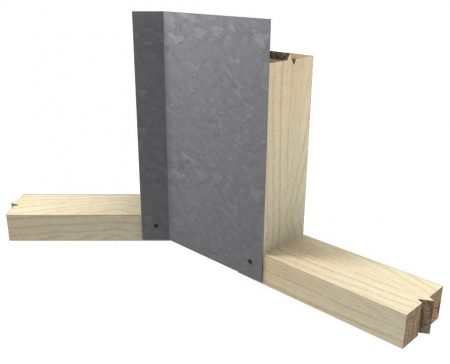 Cover gaps between wall frames at 45 degrees to each other
Uses
Pryda External Barge Angles provide easily installed, low cost and safe backing materials for linings of wall frames at a 45 degree angle junction.
Features
Quick and easy installation on the outside of 45 degree wall junctions.
Time and cost savings due to fast installation.
Safe installation, avoiding the need for fillet studs.
Installation
For application and design capacity information, refer to the Pryda Brackets & Fixes and Builder's Hardware Guide.
Pryda Barge Angles
| Product Code | Size |
| --- | --- |
| EBA | External – 50 x 50 x 2400mm |